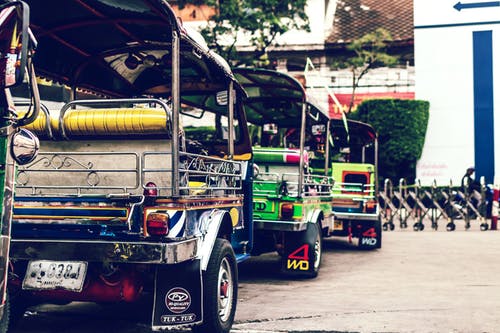 David's latest adventure, lovingly known as Tuk Tuk Madness – 3 countries on 3 wheels for 1 cause! It is a true adventure combining a "Top Gear" style race on Tuk Tuks, quad bikes, speedboats, kayaks, and bicycles, with elements of  "Master-chef" and "Tomb Raider" thrown in!
The whole event takes 21 days, though there are two 10-day legs, to allow for those participants who have limited holiday allowance at their disposal.
The start date is some distance away, so hopefully will be easy to accommodate into your diary.  Just for clarity it is 2020…
Thailand – Laos – Cambodia
23 September 2020 to 14 October 2020
It will be a "first come first served" basis.
If you are interested or want more information on specific dates/legs, please contact David on dharper@leisurepropertyservices.com
Tuk Tuk Madness – 3 Countries on 3 Wheels for 1 Cause